Porcelain Veneers – Frisco, TX
An Excellent Way to Dramatically Improve Your Smile
Porcelain veneers in Frisco, TX are a versatile option for many situations. We use the best materials that allow us to control color, shape, and size. This gives a beautiful result, which boosts our patients' self-esteem. One of the best parts of our day is seeing a patient after their final porcelain veneers have been cemented in place.
Why Choose Plush Dentistry for Porcelain Veneers?
Skilled Cosmetic Dentist with Years of Experience
Comfortable, Spa-Like Dental Office
Personalized, One-on-One Appointments
How Can Porcelain Veneers Correct Your Smile?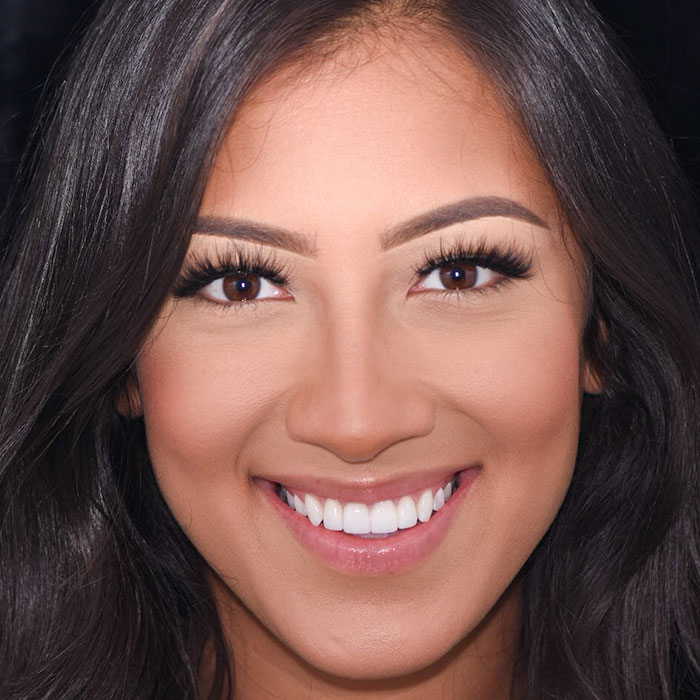 Our patients have trusted us with veneers to correct several situations, including:
Tooth discoloration, often a result of tetracycline usage in childhood, or because of a prior root canal
Teeth that are heavily worn, chipped, or broken
Teeth that are uneven or have an irregular shape
Closing gaps that are too wide for dental bonding
Prepping Teeth for Porcelain Veneers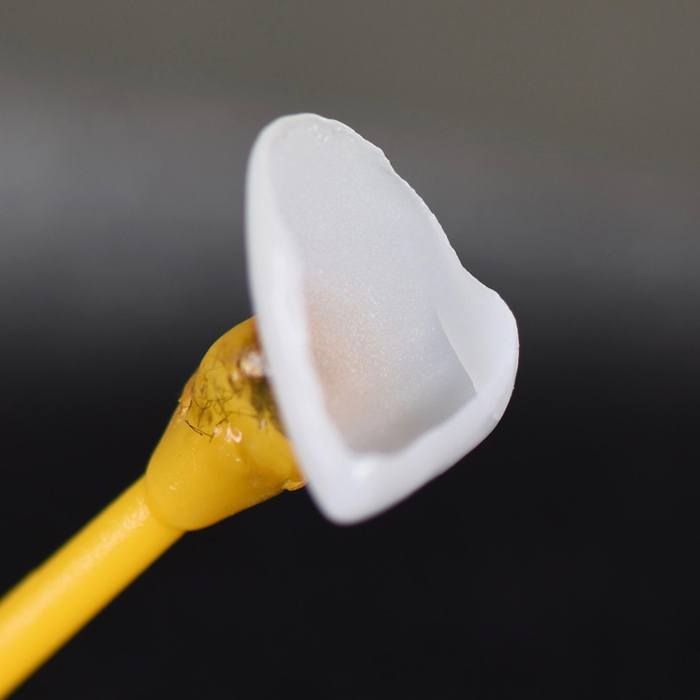 When we are preparing your teeth for veneers, we may need to remove a bit of the enamel to compensate for the thickness of the porcelain. However, the amount of work we do to the existing teeth before veneers is substantially less than what we would need to do for a crown. We will apply a solution to etch the surface of your teeth. This allows the final bonding cement to hold the veneers securely. The overall process is painless and does not require anesthesia.
Common Patient Questions
If you are considering veneers, you likely have many questions. The questions we are most commonly asked are:
How do I know if I am a good candidate for porcelain veneers?
The best way to know for sure is to schedule a consultation. We will look at your past X-rays, examine your teeth, smile, and bite, and take pictures to document where you are today. If we believe veneers are a good option for you, we can take impressions and create mock-ups of what you would look like with veneers.
How long does the process take?
From start to finish, the process is usually five appointments (including the initial consultation and a quick follow-up check after the veneers are cemented in place). The total length of time depends on several factors, including patient availability, how many revisions are needed, and the length of time to create the final veneers.
How can I know that I will like my porcelain veneers?
Our team at Plush Dentistry is committed to ensuring you are happy with the result. This is why we take extra time to create models, give you temporary veneers to wear for about a week, and show the final veneers for your approval before we cement them in place. We will not cement them until you are confident they are giving you the look you want.
How long do porcelain veneers last?
As with any prosthetic, veneers will eventually need to be replaced. However, most patients get anywhere from 7 to 15 years out of their veneers.
How careful do I have to be with my porcelain veneers once they are in place?
Generally, we tell our patients to resume regular activity once the cement has set. Regular oral hygiene practices are as important with veneers as without. Veneers are resistant to staining, and they are very strong. However, we would not advise biting into very hard items like ice.
If I decide porcelain veneers aren't for me, what are my other options?
Depending on your individual circumstances, your best alternatives to veneers are likely bonding (for minor imperfections and chips) or crowns (for more severe cases). If you are debating between veneers and one of these options, we are happy to set up a consultation to review the specifics of your case. We can then develop an action plan that will get you the results you are looking for.