Veneers – Frisco, TX
An Excellent Way to Dramatically Improve Your Smile
Porcelain veneers in Frisco, TX are a versatile option for many situations. We use the best materials that allow us to control color, shape, and size. This gives a beautiful result, which boosts our patients' self-esteem. One of the best parts of our day is seeing a patient after their final porcelain veneers have been cemented in place.
Why Choose Plush Dentistry for Porcelain Veneers?
Skilled Cosmetic Dentist with Years of Experience
Comfortable, Spa-Like Dental Office
Personalized, One-on-One Appointments
How Porcelain Veneers Work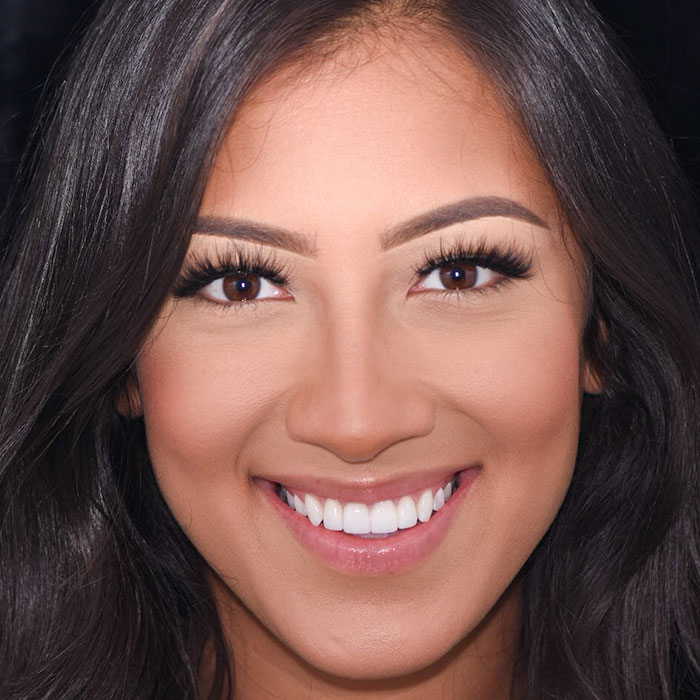 Porcelain veneers offer patients a way to truly transform their smiles. Using high-quality materials to craft these custom-made, thin coverings, our team at Plush Dentistry will carefully place each one over the tooth's surface, effectively masking any flaw or imperfection.
You and Dr. Ali or Dr. Kraipak will discuss the size, shape, and color of your veneers during the design portion of your treatment, ensuring all specifications are met once the finalized restorations arrive for permanent placement.
Virtual Veneers Consultation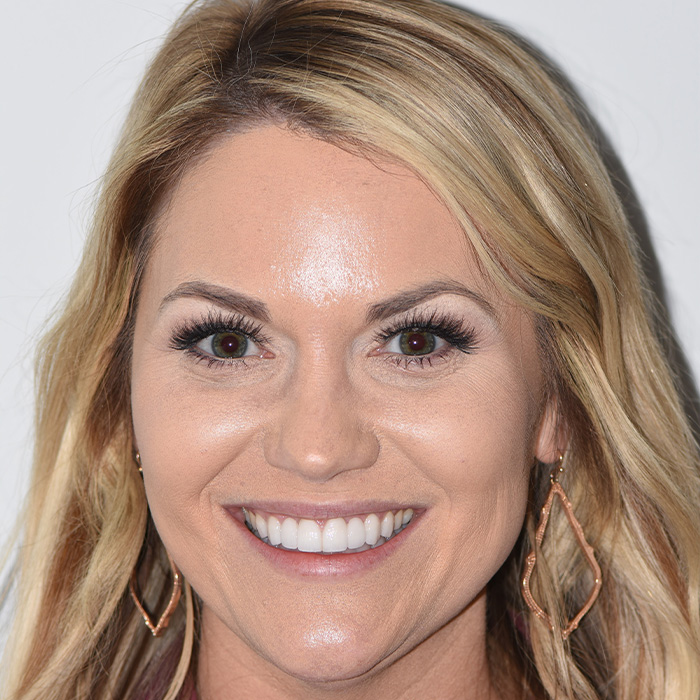 The process is very straightforward: you simply take 2 photos, a selfie of you smiling and a close-up of your smile, fill out our form explaining what you like and don't like about your smile, upload the photos, and wait for our response. We'll review the photos and contact you to discuss next steps. Click below to begin!
Free Virtual Veneers Consultation
Benefits of Porcelain Veneers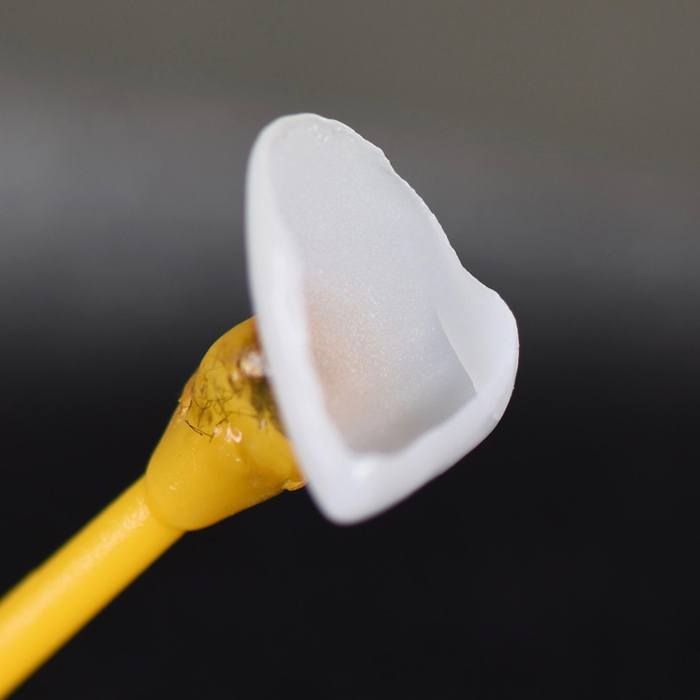 As one of the most popular methods of cosmetic dentistry available, porcelain veneers offer patients a wide array of benefits, some of which include:
Enhanced aesthetics that produce a more youthful, natural appearance
Boosted confidence because of the joy you'll experience in seeing a new and improved smile
Durable material that can withstand the day-to-day pressure of eating, talking, and chewing
Long-lasting results that allow you to enjoy your smile for a decade or longer
Achievable results in as little as three appointments
A less invasive treatment than other solutions (i.e. dental crowns)
Material that is more stain-resistant than traditional tooth enamel
Who Should Consider Porcelain Veneers?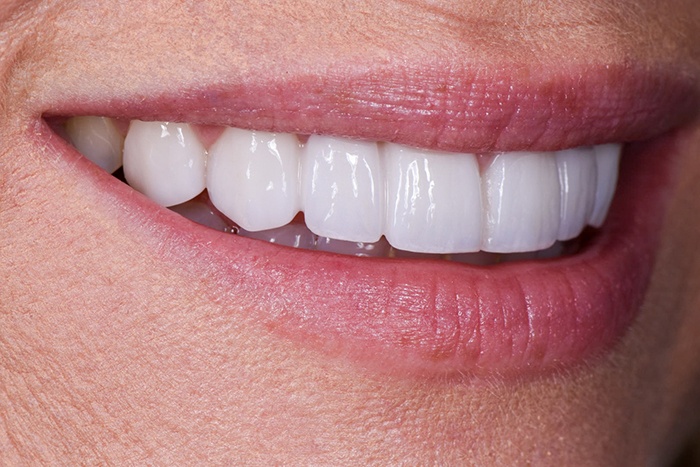 Our patients have trusted us with veneers to correct several situations, including:
Tooth discoloration, often a result of tetracycline usage in childhood, or because of a prior root canal
Teeth that are heavily worn, chipped, or broken
Teeth that are uneven or have an irregular shape
Closing gaps that are too wide for dental bonding
Patients who wish to receive porcelain veneers should have good general oral health. Should any signs of gum disease or tooth decay be present, it will be necessary to have these common problems addressed first, as forgoing treatment could become problematic for your veneers and oral health.
Our Process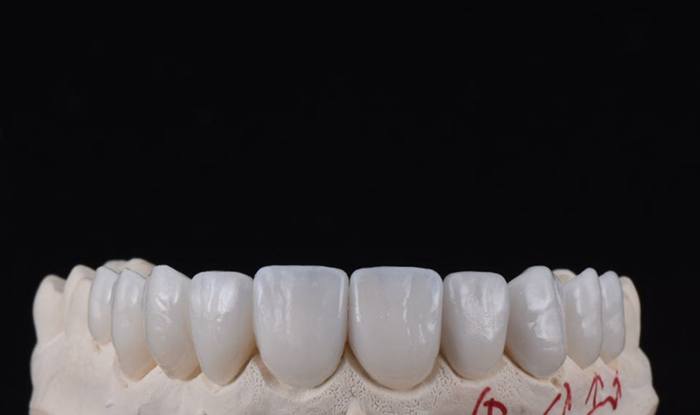 The process of receiving porcelain veneers requires three visits to our dental office. During your first visit, you will undergo an initial consultation with a member of our team to determine if you are a qualified candidate. The second visit will allow you and our team to discuss design elements and preview what your new restorations will look like when put into place. We will do the prep work for your veneers and fit you with a temporary to wear until your next visit. The third and final visit will have you receiving your permanent veneers and walking away with a more beautiful, radiant smile.
Understanding the Cost of Veneers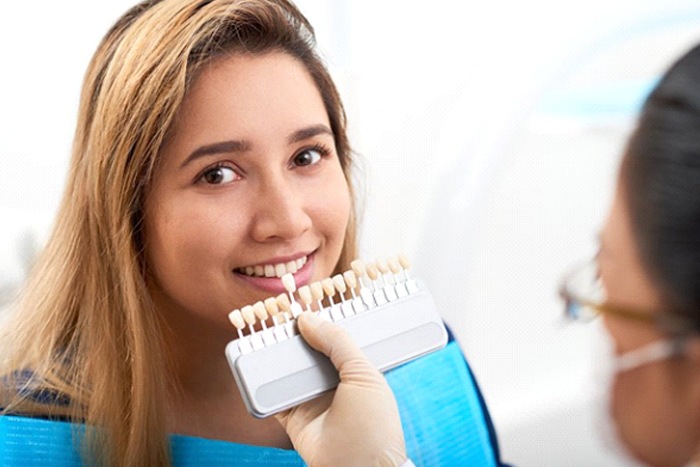 Are you still not quite sure if veneers are right for you? That's understandable; veneers are a major treatment, after all, and you should be absolutely sure that you want to go through with it before moving forward. One factor that influences most of our patients' decisions is the cost of veneers in Frisco. The price of this treatment can vary based on a few factors, so we can't give you a precise estimate unless you come in for a consultation. Until then, here are a few things you should know about how much veneers cost.
Veneers vs. Other Cosmetic Dentistry Services: Comparing the Costs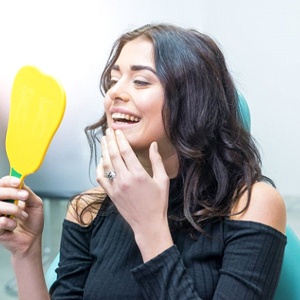 There are several ways that your cosmetic dentist in Frisco can transform your smile and give you the confidence boost you deserve. Of course, each of these treatments comes at its own price point and can accomplish different things for your pearly whites. Let's compare the cost of veneers to some of our other cosmetic dentistry services:
Clear aligners – If you're looking to fix misaligned or crooked teeth, you may have considered clear aligners like Invisalign or ClearCorrect. While these options straighten your teeth with bulky metal braces, they can cost thousands of dollars. Not to mention, results will likely take more than a year. Orthodontics also cannot change the color or shape of your teeth, only their alignment.
Teeth whitening – Professional teeth whitening is one of our most affordable cosmetic options, and in-office can be completed in a single appointment. Like orthodontics, though, whitening is also limited in terms of the aesthetic dental issues it can correct.
Cosmetic dental bonding – Bonding can fix several dental imperfections in one simple procedure, and it costs less than veneers. However, it's better suited for minor flaws, and the results will have to be redone every five years or so.
Veneers – Although veneers aren't exactly cheap, they're worth the investment if you truly want a Hollywood smile. Veneers can conceal virtually every cosmetic issue you may have with your teeth, including chips, cracks, gaps, stains, and even slightly crooked teeth. In most cases, the treatment only takes three appointments, and your results can last for 15-20 years or longer with the right care.
How to Make Veneers Affordable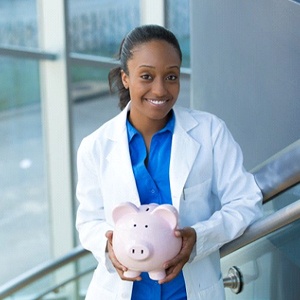 Dental insurance is unlikely to cover veneers, as they are not typically considered "medically necessary." Don't worry – at Plush Dentistry, we offer plenty of ways to make veneers in Frisco affordable, including:
Veneers special offer – We're currently running an offer where, if you receive four or more veneers from us, we knock $1,000 off the price!
CareCredit financing – If you qualify for one of CareCredit's flexible payment plans, you can split up the cost of your veneers into monthly chunks that can fit into practically any budget.
In-house membership plan – For only $30 a month, our in-house membership plan covers the same basic care that dental insurance does, as well as cosmetic services that insurance does not (such as veneers). There are also no deductibles, yearly maximums, or waiting periods to worry about – just sign up and start saving!
Common Patient Questions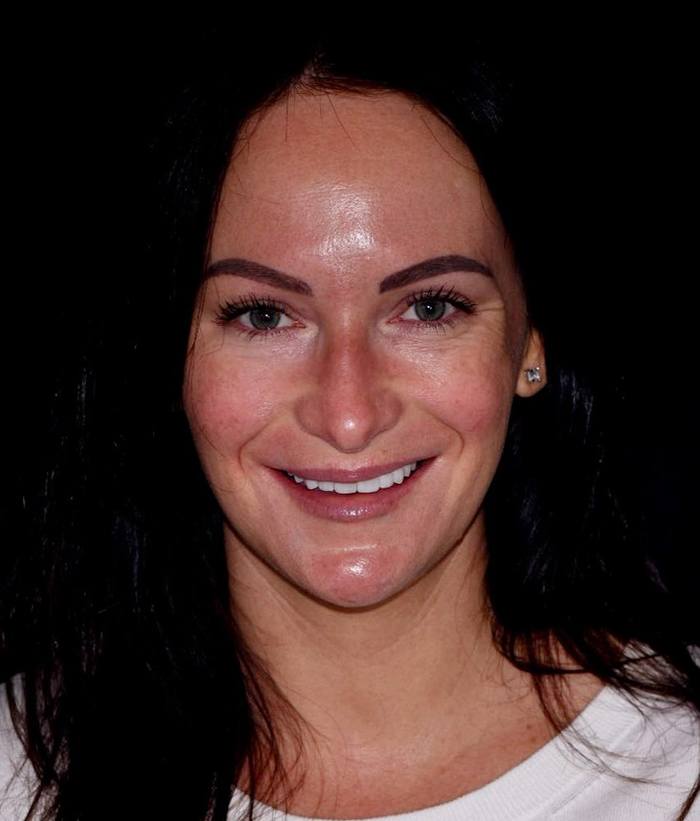 If you are considering veneers, you likely have many questions. The questions we are most commonly asked are:
How do I know if I am a good candidate for porcelain veneers?
The best way to know for sure is to schedule a consultation. We will look at your past X-rays, examine your teeth, smile, and bite, and take pictures to document where you are today. If we believe veneers are a good option for you, we can take impressions and create mock-ups of what you would look like with veneers.
How long does the process take?
From start to finish, the process is usually five appointments (including the initial consultation and a quick follow-up check after the veneers are cemented in place). The total length of time depends on several factors, including patient availability, how many revisions are needed, and the length of time to create the final veneers.
How can I know that I will like my porcelain veneers?
Our team at Plush Dentistry is committed to ensuring you are happy with the result. This is why we take extra time to create models, give you temporary veneers to wear for about a week, and show the final veneers for your approval before we cement them in place. We will not cement them until you are confident they are giving you the look you want.
How long do porcelain veneers last?
As with any prosthetic, veneers will eventually need to be replaced. However, most patients get anywhere from 7 to 15 years out of their veneers.
How careful do I have to be with my porcelain veneers once they are in place?
Generally, we tell our patients to resume regular activity once the cement has set. Regular oral hygiene practices are as important with veneers as without. Veneers are resistant to staining, and they are very strong. However, we would not advise biting into very hard items like ice.
If I decide porcelain veneers aren't for me, what are my other options?
Depending on your individual circumstances, your best alternatives to veneers are likely bonding (for minor imperfections and chips) or crowns (for more severe cases). If you are debating between veneers and one of these options, we are happy to set up a consultation to review the specifics of your case. We can then develop an action plan that will get you the results you are looking for.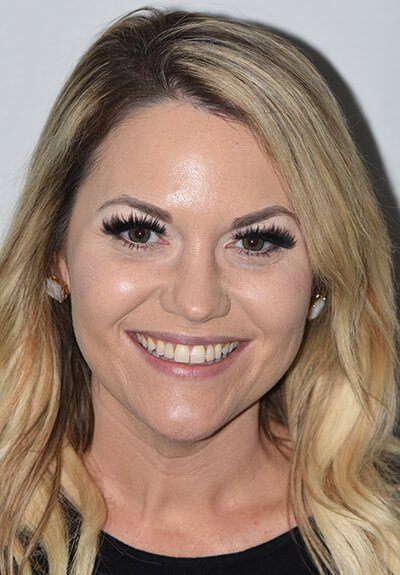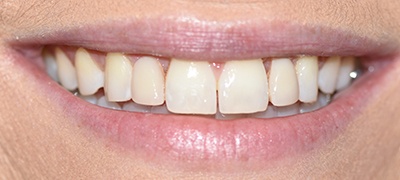 Before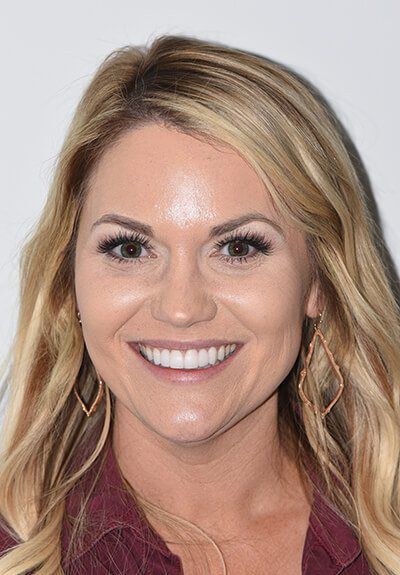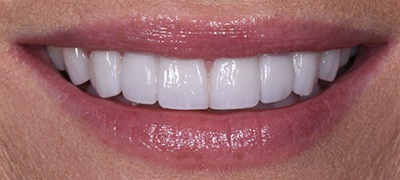 After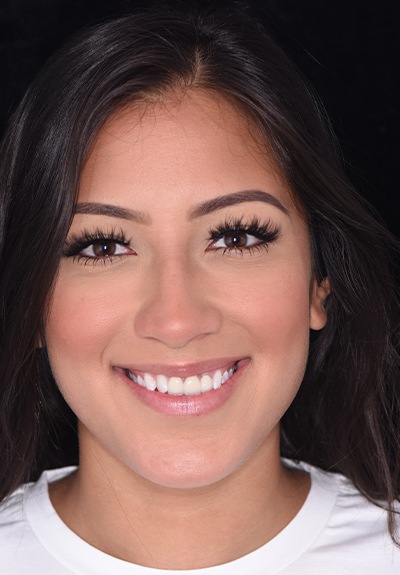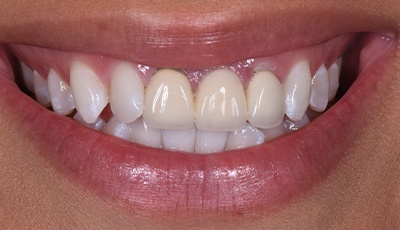 Before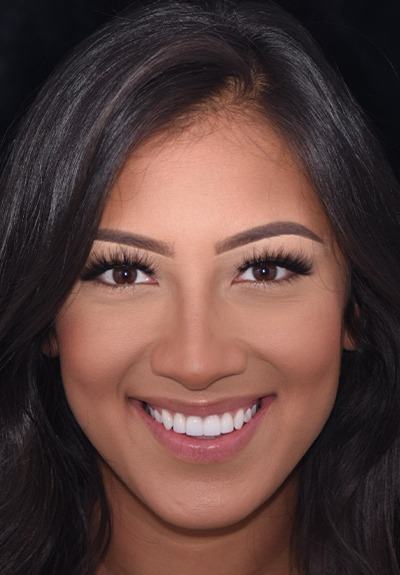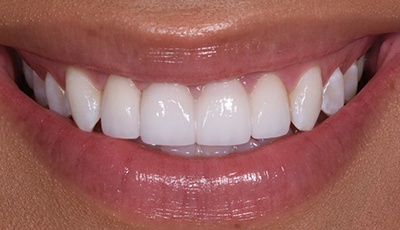 After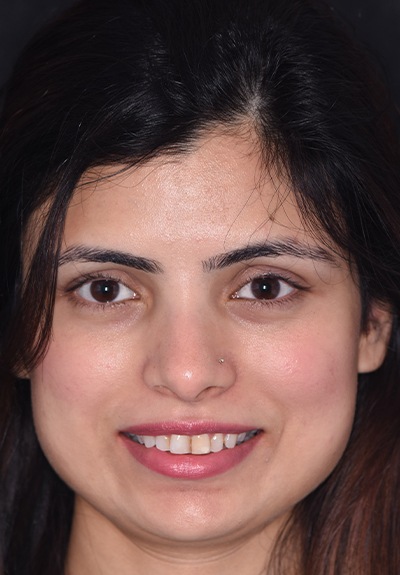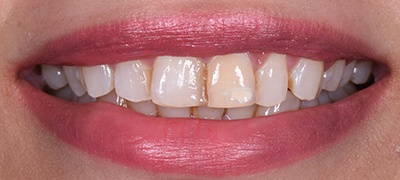 Before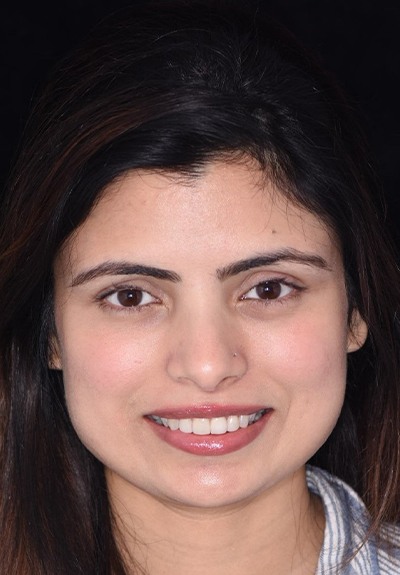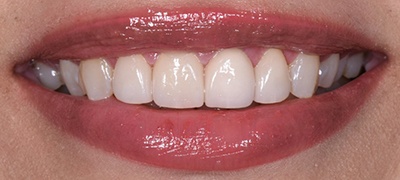 After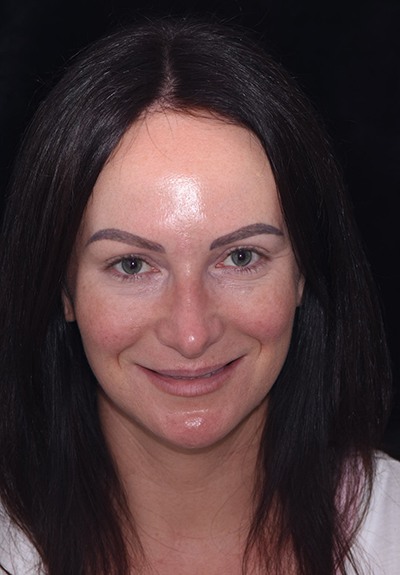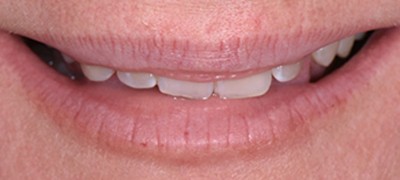 Before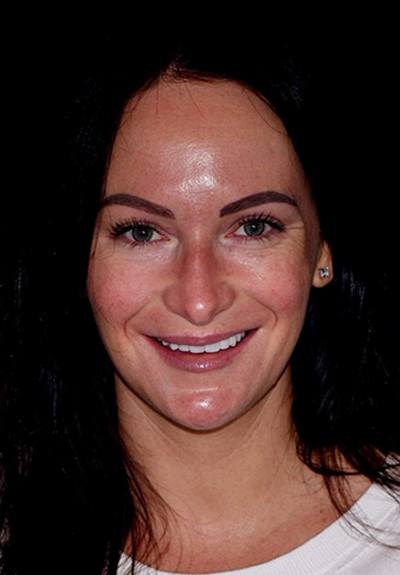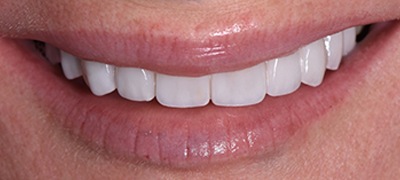 After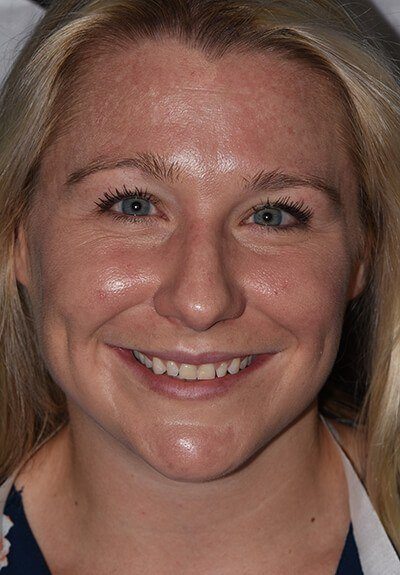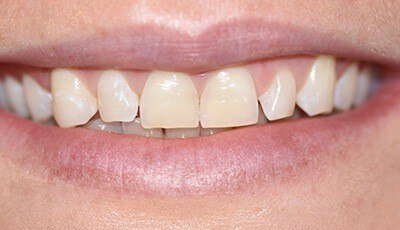 Before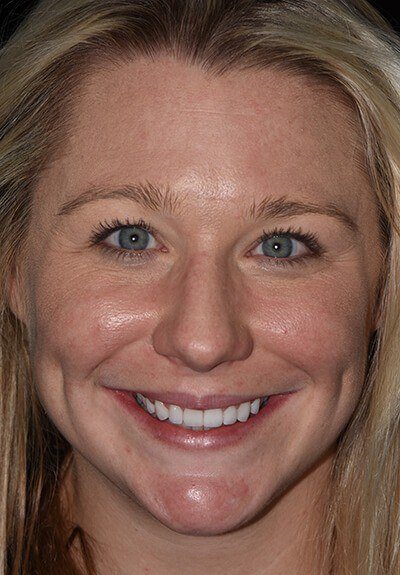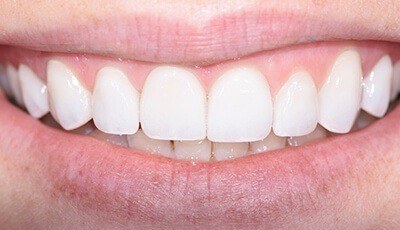 After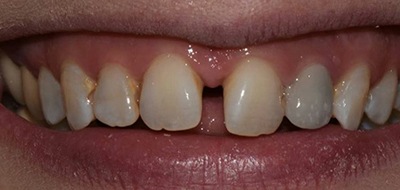 Before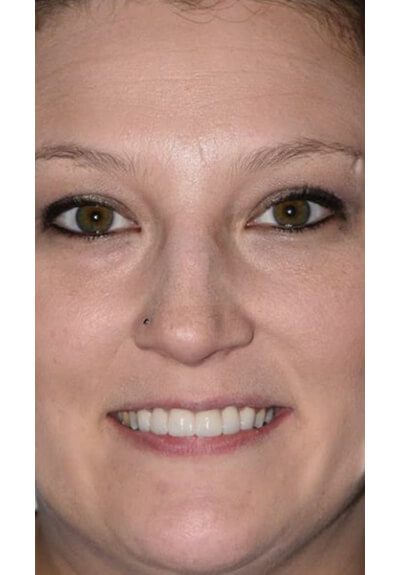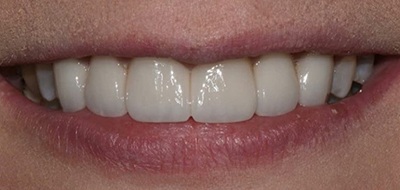 After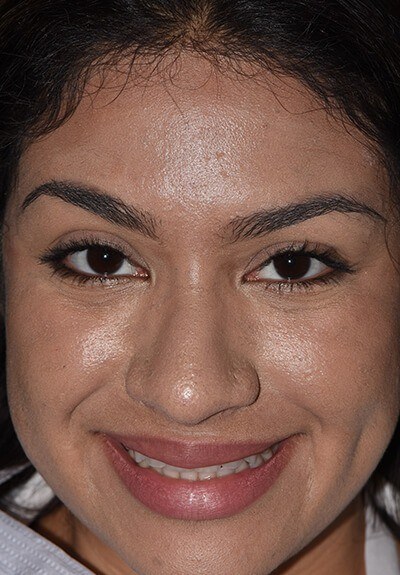 Before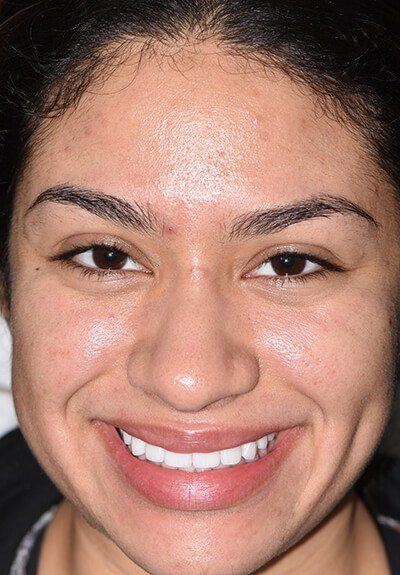 After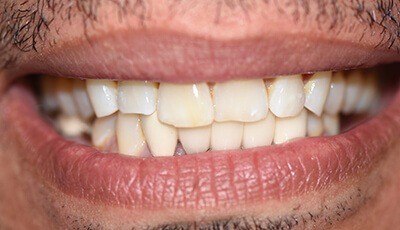 Before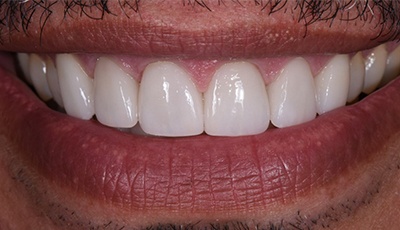 After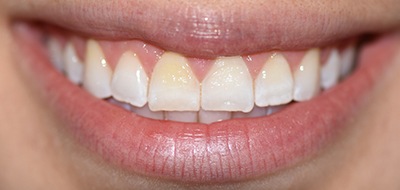 Before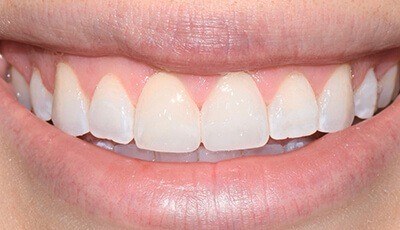 After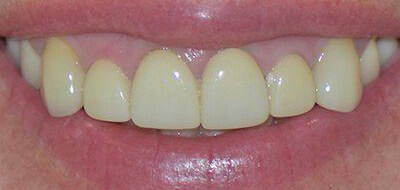 Before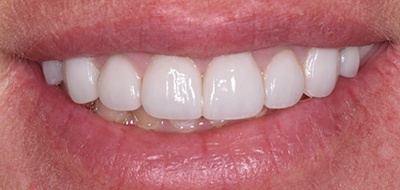 After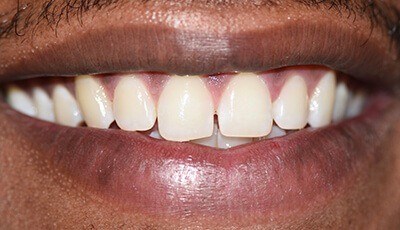 Before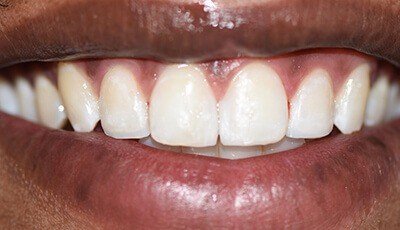 After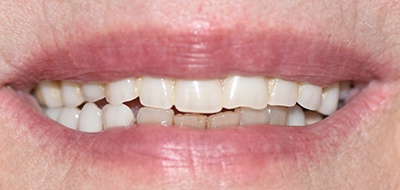 Before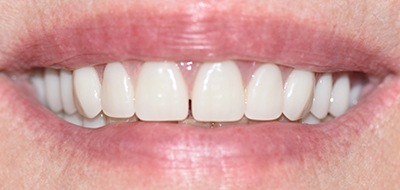 After