Invisalign – Frisco, TX
An Orthodontic Solution You Can See Through
When your goal is a straighter, healthier-looking smile that truly reflects who you are, Invisalign is a great choice if you want to avoid unsightly, lifestyle-limiting traditional metal braces. Designed to be virtually undetectable by others, Invisalign clear aligners are a comfortable and convenient way to correct teeth misalignments and improper bites. At Plush Dentistry in Frisco, we are a certified Invisalign provider. Schedule an assessment to determine whether or not you're a good candidate for Invisalign in Frisco, TX with Dr. Ali or Dr. Kraipak today by contacting our dental office.
Why Choose Plush Dentistry for Invisalign?
Advanced Scanners and Cameras for Accurate Results
Dentists That Believe in Personalized Dental Experiences
Private, Comfortable Treatment Suites
What is Invisalign?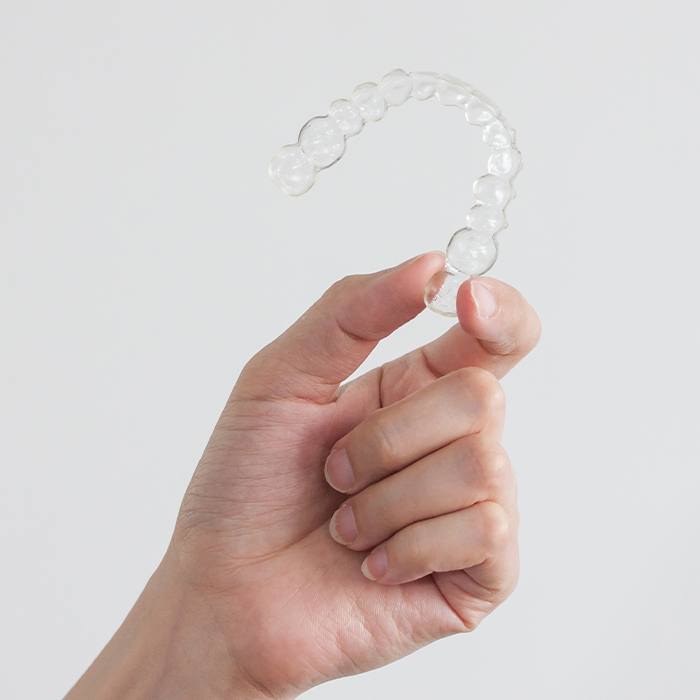 First launched over 20 years ago, Invisalign is a revolutionary treatment alternative to traditional fixed metal braces. Instead of bulky brackets and wires, Invisalign uses clear, flexible plastic aligner trays to gently and comfortably move your misaligned teeth into their intended positions in as little as six months. What's also great about Invisalign is that the trays' removable feature lets you keep eating the foods you love and allows for easy teeth brushing and flossing, all while ensuring a healthier, tailor-made smile when the Invisalign treatment is through!
Invisalign vs. Braces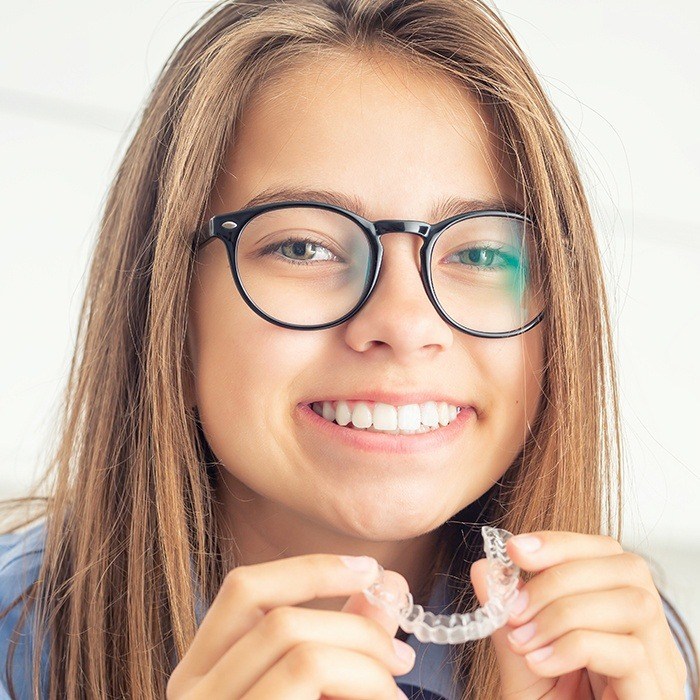 Over the years, Dr. Ali and Dr. Kraipak have seen amazing results and heard the positive comments of countless satisfied patients who've enjoyed the many benefits of Invisalign, such as:
Feels comfortable
Trays are easy to care for
Ease of tooth brushing and flossing
Virtually unnoticeable
Boosts self-confidence
Can eat all the foods you enjoy including popcorn and nuts
Many dental insurance plans now cover some of the costs of removable braces like Invisalign, so contact Plush Dentistry today to see if your benefits apply.
The Process: Your Invisalign Treatment Plan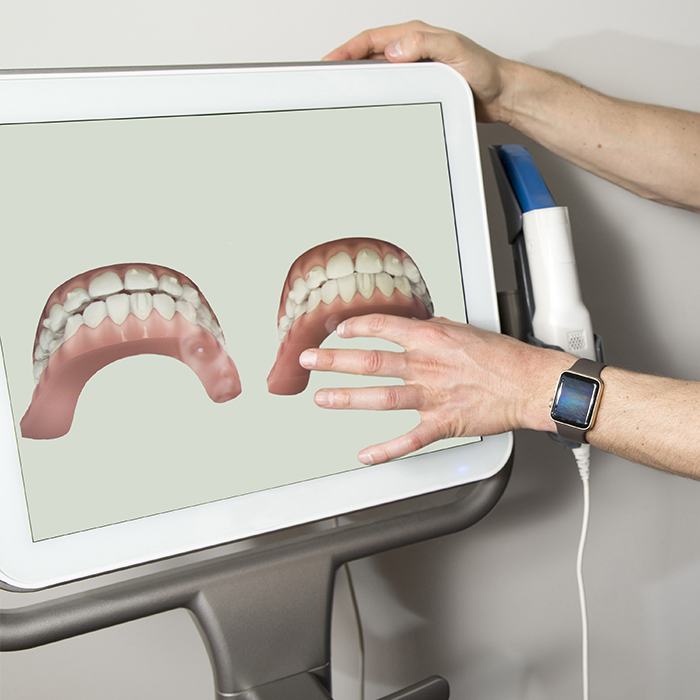 On average, most of our Invisalign wearers achieve amazing smile-restoring results within six to 24 months. Invisalign is recommended for patients with mild-to-moderate teeth misalignments or improper bites (oral malocclusions), while patients with more serious smile imperfections are referred by Dr. Ali and Dr. Kraipak to an orthodontist. If you are a candidate for Invisalign, this is what you can expect during your course-of-treatment:
Detailed impressions of your teeth and mouth are taken, along with digital X-rays and photos using our comfortable intraoral camera and intraoral, low-dose radiation exposure X-ray device. All information is then sent to an Invisalign lab.
At the Invisalign lab, your aligners will be crafted with computer-aided precision for maximum performance and comfort. Once your custom trays are ready, we'll call you to come and pick them up.
Your Invisalign aligners are meant to be worn 20 to 22 hours each day, including while asleep, and only should be removed for brushing, flossing, and eating. If you don't follow these instructions, you may have to continue the Invisalign treatment for several more weeks or months.
If the level of smile correction needed is more pronounced, after your Invisalign treatment, it may be necessary to wear a nighttime retainer for several additional months to ensure your smile goals are achieved.
Why Choose Plush Dentistry for Invisalign?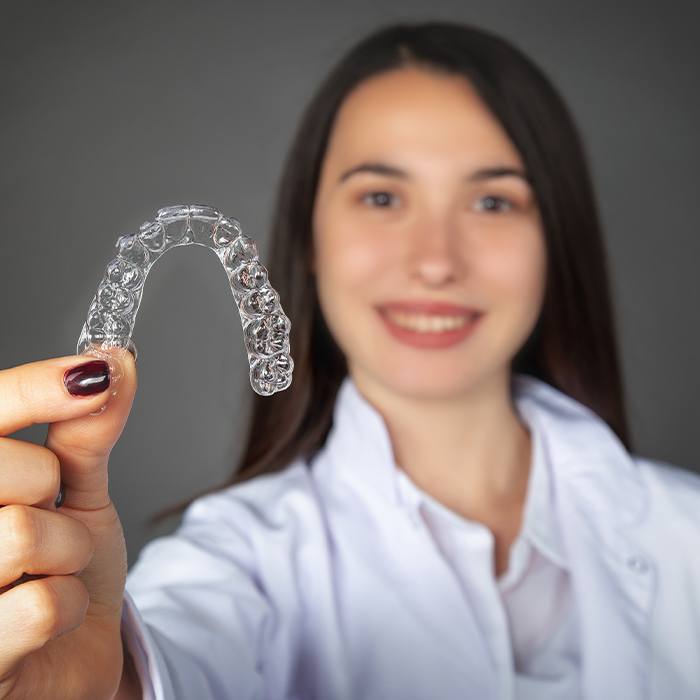 As a certified Invisalign provider, we deliver top-quality dental care with the utmost precision using the most innovative technology in a spa-like dental office setting that's relaxing and comfortable. Our team constantly pursues perfection as it relates to every aspect of patient care while working with you to create the tailor-made smile you want. To schedule an initial Invisalign assessment with Dr. Ali or Dr. Kraipak, please call Plush Dentistry in Frisco, TX today at (469) 850-0786!