Dental Implants – Frisco, TX
Reliable Support for New Teeth
Are you looking to fill a gap in your smile? Do you want to get a dental bridge without needing to make changes to your remaining teeth? Are you tired of your dentures slipping at inconvenient times? At Plush Dentistry, we believe you should always be able to rely on your new teeth, which is why we often recommend dental implants to provide additional support. Call us today to schedule a consultation with Dr. Ali or Dr. Kraipak to learn more about dental implants in Frisco, TX.
Why Choose Plush Dentistry for Dental Implants?
We Work Alongside the Finest Oral Surgeons in the Area
Expertly Crafted Restorations
Advanced Treatment with the Latest Dental Technology
What is a Dental Implant?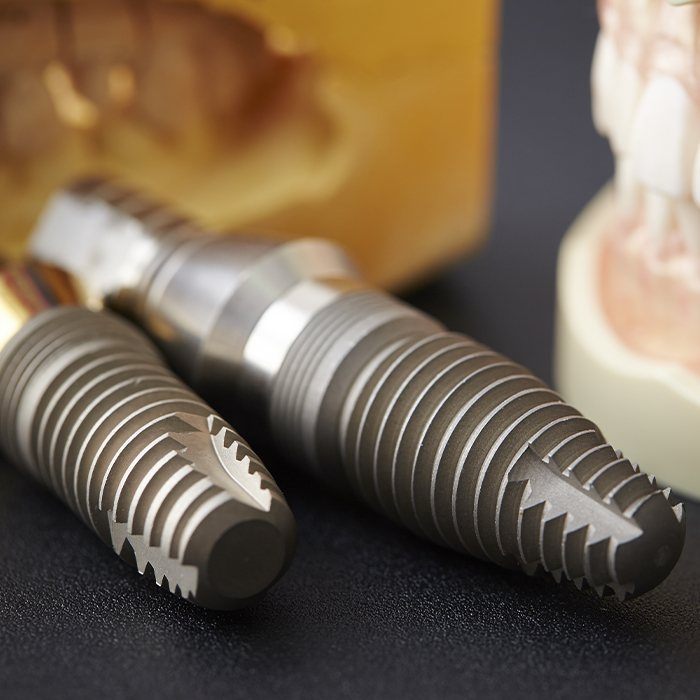 Implants are artificial tooth roots that are usually made out of titanium, a biocompatible metal that can integrate with the jaw and carries a low risk of an allergic reaction. After they've been surgically placed inside your mouth, you'll typically need to wait a few months for them to bond to the surrounding bone. Once the implants have become part of your jaw, we can attach an abutment, and then you'll finally be ready to receive your artificial teeth.
Benefits of Dental implants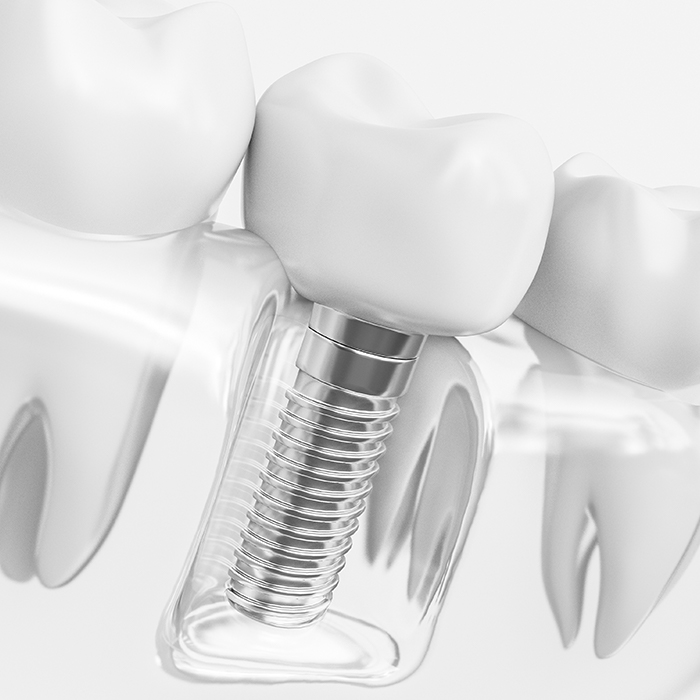 The most obvious benefit of dental implants is that they'll anchor your new teeth in place so that you can speak and chew comfortably and confidently. Other benefits include:
Improved Oral Health: Your other teeth won't need to be reduced to make room for bridgework, and your implants will prevent your jawbone from deteriorating.
Durability: Implants can last for the rest of your life if you take care of them.
Easy Care: You can brush and floss your implants as if they were natural teeth.
Are Dental Implants Right for You?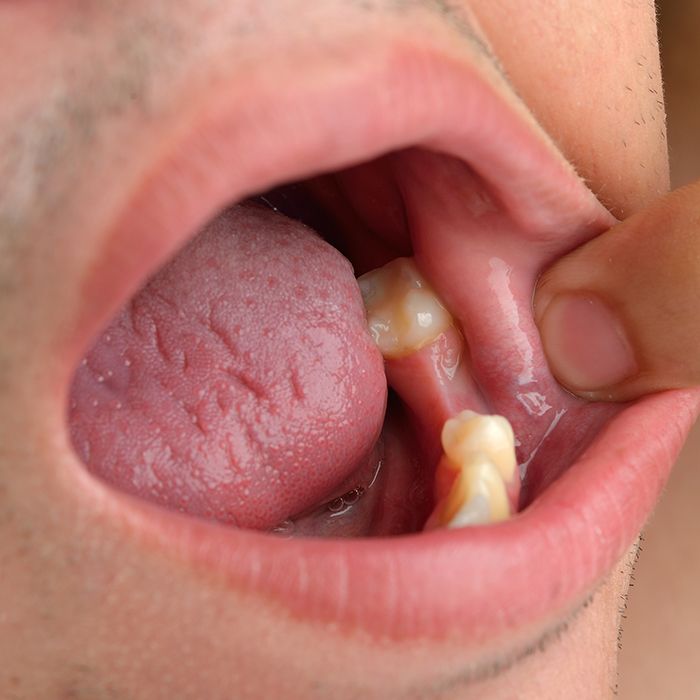 To be a candidate for implant placement, your gums need to be healthy. Gum disease can destroy bone tissue, so it can easily cause dental implants to fail unless it's treated first. Also, some patients might need a bone graft or a similar treatment to ensure that their jawbone is capable of supporting implant posts.
Bear in mind that it doesn't matter how many teeth you are missing; dental implants can be used to replace a single tooth up to a full arch.
Missing Single Tooth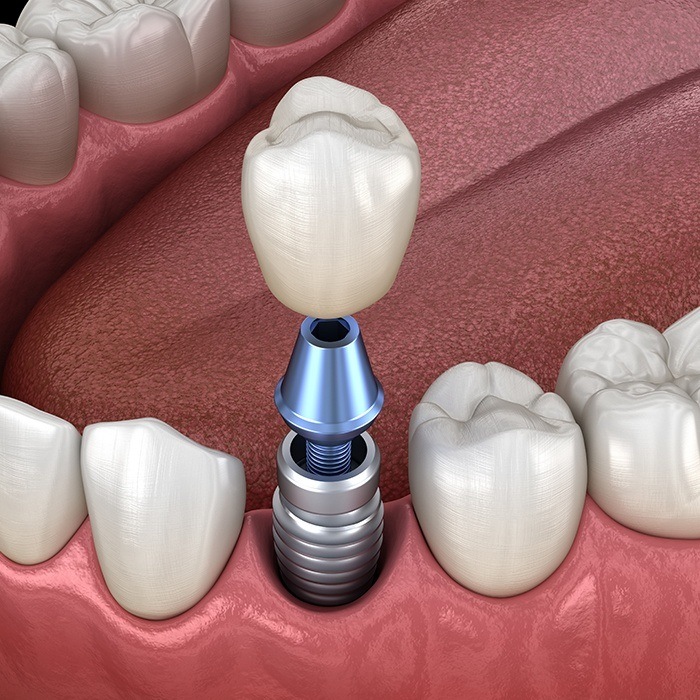 Instead of filing down existing teeth to place a dental bridge, a gap can be filled with a single dental implant post. We can provide you with an expertly made crown that will blend in with the rest of your natural teeth and prevent them from drifting out of place.
Missing Multiple Teeth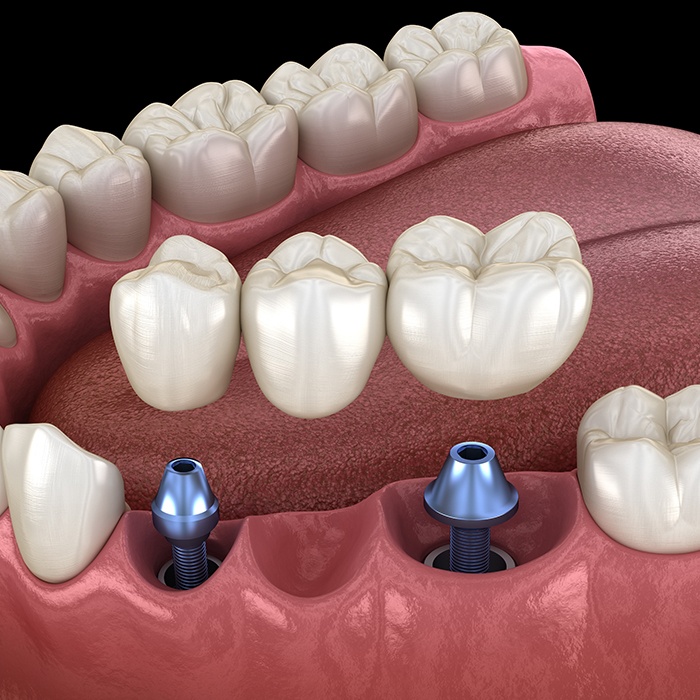 Bridges can be supported by just two dental implant posts; you might receive this type of restoration if you have lost at least three teeth that were all in a row. Both the crowns and the prosthetic teeth that make up the bridge will be made of beautiful, natural-looking materials.
Missing All Teeth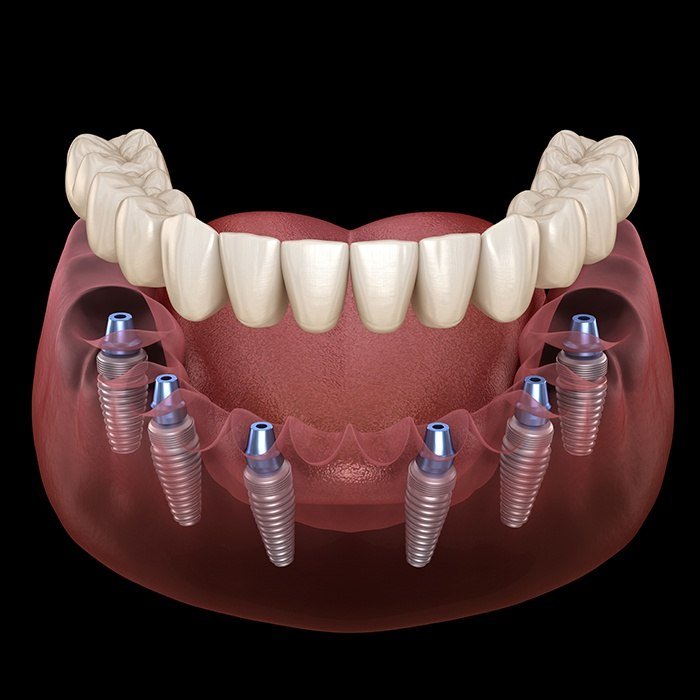 As reliable as traditional dentures normally are, they do eventually become ill-fitting once the jaw changes shape, and you risk damaging them whenever you remove them for routine cleanings. Anchoring your new teeth to implant posts will help you avoid these complications since they'll be permanently fixed in place and will help stimulate the jaw to keep it healthy.
Partnered with Frisco's Best Oral Surgeons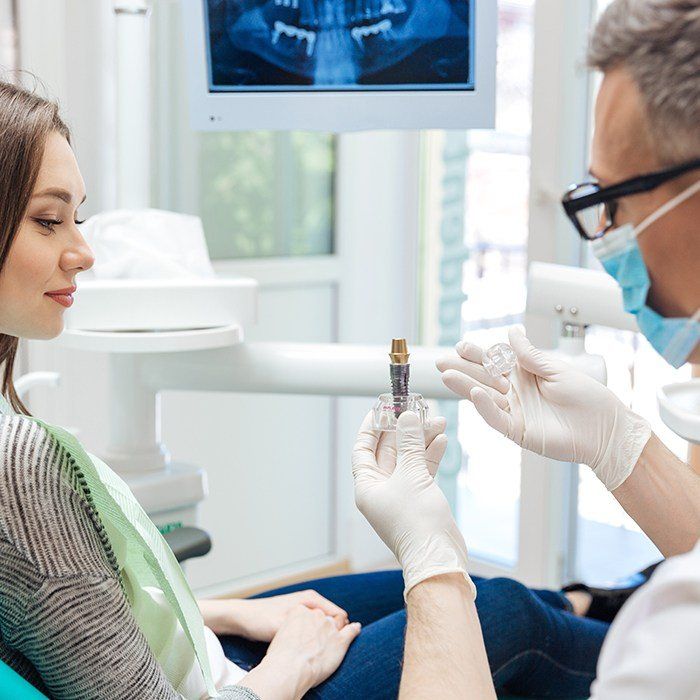 When placing dental implants, precision is key; if the procedure isn't performed correctly, a nerve might be damaged, or the implant might not bond firmly enough to the jawbone. At Plush Dentistry, we always want our patients to receive top-notch treatment, which is why we'll refer you to one of Frisco's most skilled and knowledgeable oral surgeons for implant placement surgery. We will provide you with a restoration once your mouth has healed.
Understanding the Cost of Dental Implants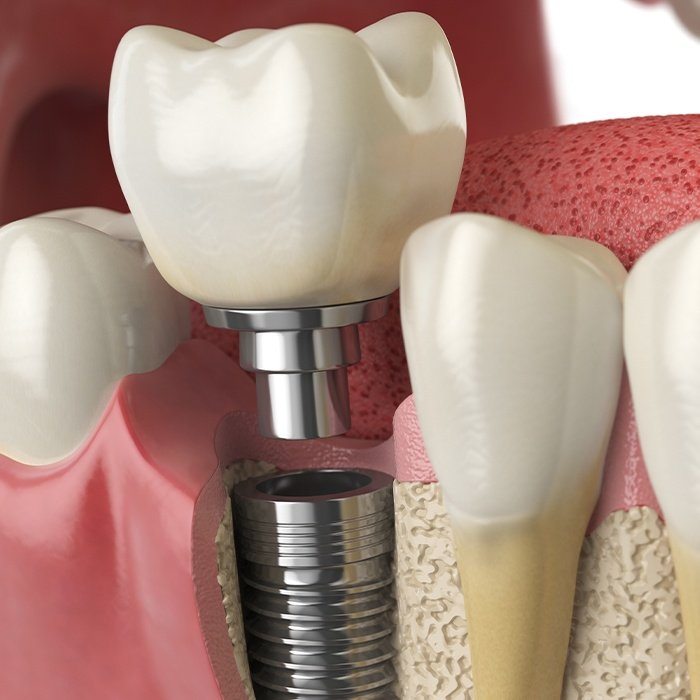 When discussing the dental implant procedure during your consultation, we'll make sure that you understand the various costs involved. When we give you an estimate, it will account for several different variables, such as the exact number of implant posts you'll receive and what adjacent procedures are involved. Each patient will have a different price to consider. In the short-term, implants are more costly than other treatments, but over time, this will be balanced out since you won't need to pay for a replacement nearly as often.