Emergency Dentistry – Frisco, TX
Prompt Tooth Repair & Pain Relief
The pain and discomfort of a dental emergency usually strike without warning, and you'll want to act quickly when it happens. Here at Plush Dentistry, we offer same or next-day emergency appointments (depending on the situation) so that you can get the compassionate care you need as soon as possible. Call us as soon as you notice something is wrong so that Dr. Ali or Dr. Kraipak can diagnose you as quickly as possible and provide emergency dentistry in Frisco, TX.
Why Choose Plush Dentistry for Emergency Dentistry?
Same-Day Appointments When Possible
Personalized Care for Each Unique Smile
Prompt Care Using the Latest Dental Innovations
How to Handle Common Dental Emergencies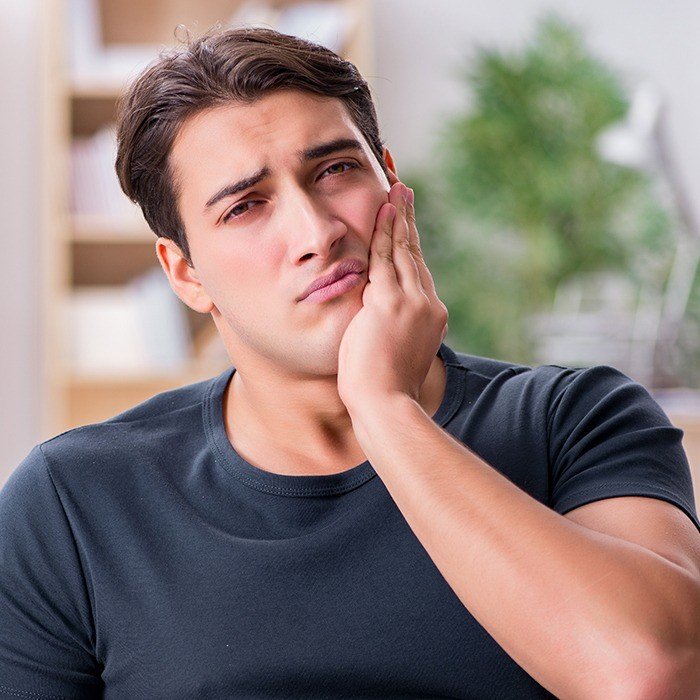 Our dentists have successfully treated many kinds of emergencies, from those caused by poor oral hygiene and infections to sudden injuries and trauma. Each situation is different; when you get in touch with our dental office, describe your symptoms as completely and clearly as you can so that we can start working on a suitable plan. While you're waiting for the appointment time, you can use the following tips to keep yourself comfortable. (We can give you additional advice over the phone if needed.)
Toothaches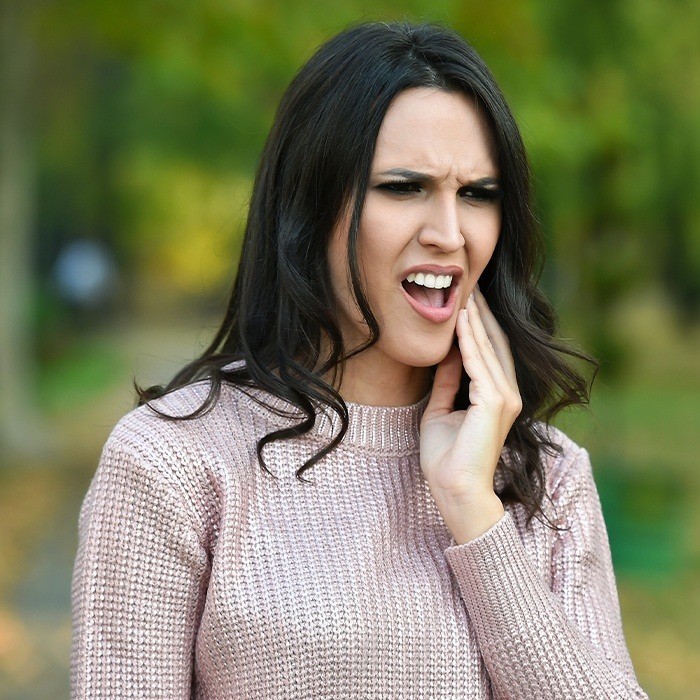 Some toothaches can be resolved quickly just by flossing and removing bits of food from between your teeth, but if the pain isn't so easily treated, you can take painkillers to control your discomfort. Rinsing with salt water can also help if the toothache is caused by an infection.
Chipped/Broken Teeth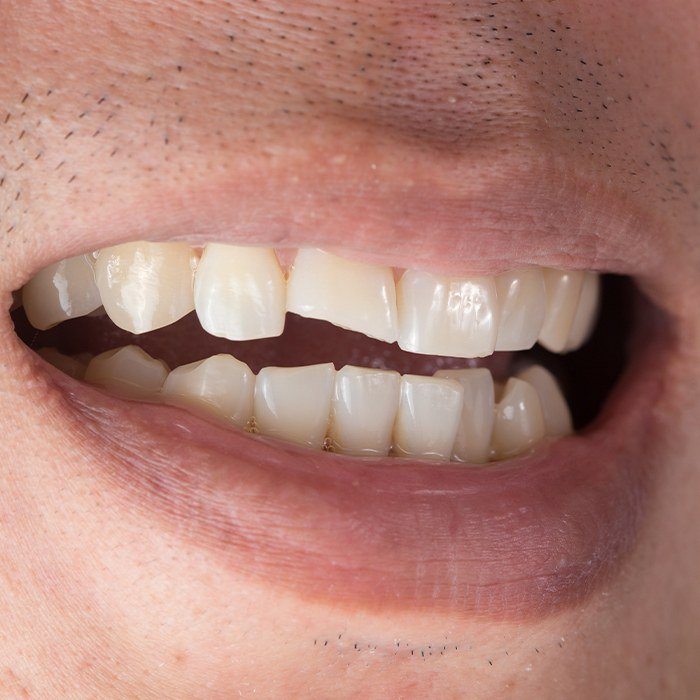 There's often swelling next to a tooth that was recently broken, so use a cold compress if you need to. Try to gather any pieces that have broken off if you can. Damaged teeth are typically weak and vulnerable to infection; avoid chewing with the side of the mouth where the injury is located.
Knocked-Out Tooth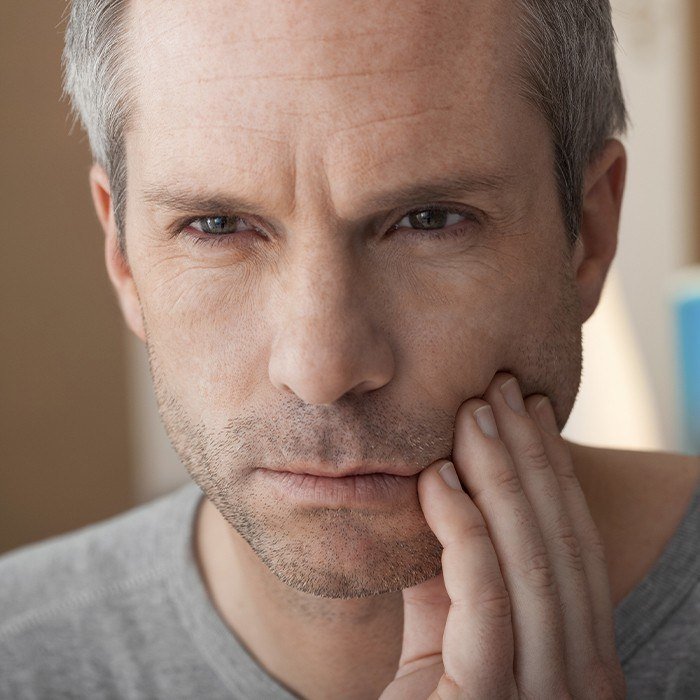 Pick up the tooth by the part that's visible when you smile; touching the root might damage it and complicate any attempt to replant it. After you've rinsed the tooth off, you can try putting it back in its socket, but if that doesn't work, you can keep it in a container of milk.
Lost Filling / Crown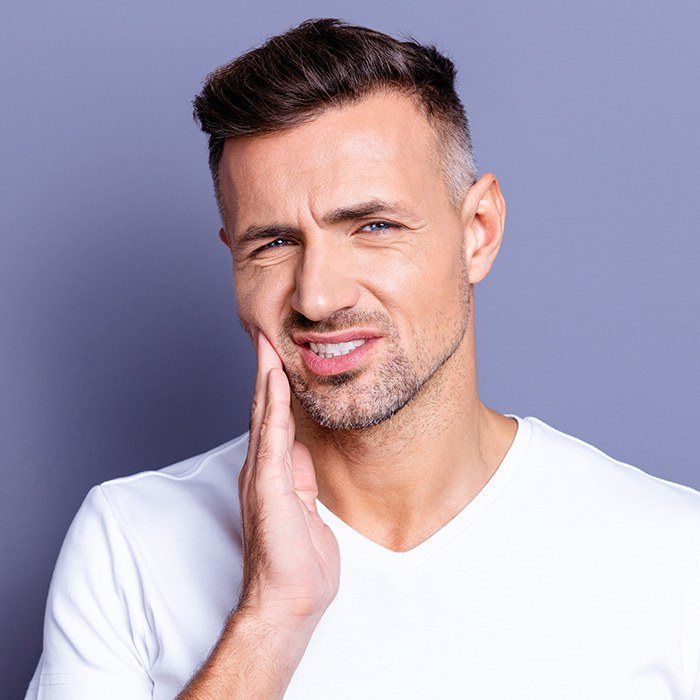 Be very gentle with the exposed tooth; avoid hard or sticky foods that might cause further damage. Clove oil can sometimes help relieve sensitivity. Crowns can be temporarily reattached with dental cement for the tooth's safety, but you'll still need to schedule an appointment so that we can provide a long-term solution.
How to Prevent Dental Emergencies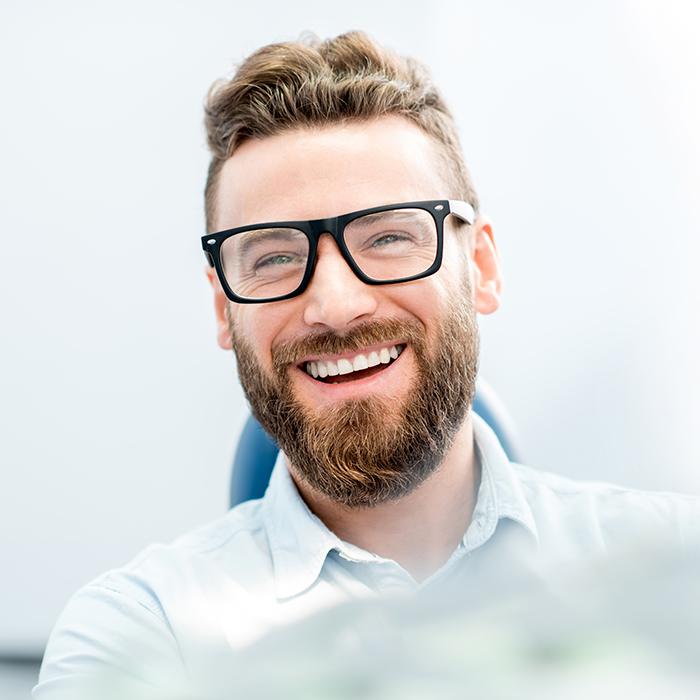 Wear a mouthguard whenever you participate in any kind of sport, particularly football, wrestling, lacrosse, hockey, or soccer. Custom mouthguards will offer superior protection and comfort.
Avoid chewing on popcorn kernels, peppermints, ice, and other hard foods that can chip enamel.
Always use scissors to open packages – not your teeth.
If you grind your teeth at night, ask us about getting a nightguard.
When you brush and floss, make sure that you reach every surface of your teeth and gums.
Cost of Treating Dental Emergencies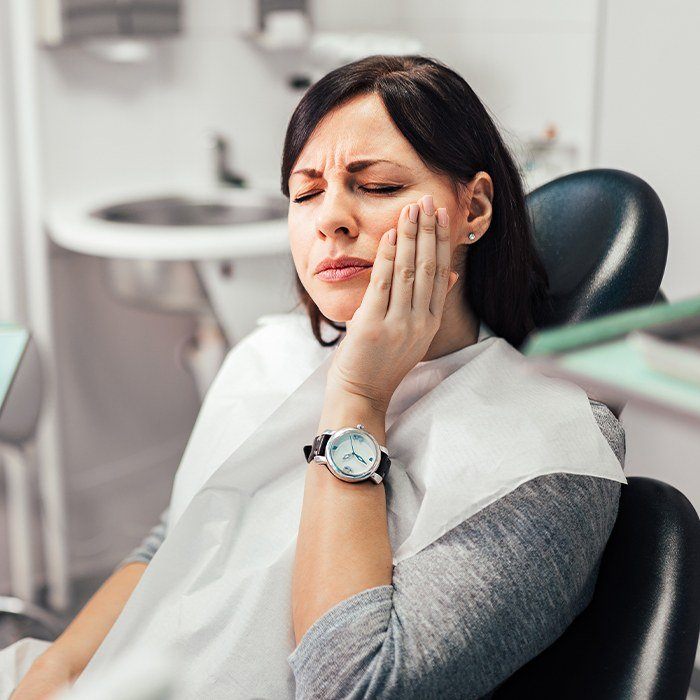 When treating a dental emergency, there is no one right answer; each treatment plan needs to be tailor-made based on your needs and the nature of the injury or infection at hand. As such, we'll only give you an estimate of the final cost once we've thoroughly examined your mouth and considered all your options. Rest assured that our priority at Plush Dentistry will always be stopping your pain and saving your smile.