Emergency Dentist — Frisco, TX
Prompt Tooth Repair & Pain Relief
The pain and discomfort of a dental emergency usually strike without warning, and you'll want to act quickly when it happens. Here at Plush Dentistry, we offer same or next-day emergency appointments (depending on the situation) so that you can get the compassionate care you need as soon as possible. Call us as soon as you notice something is wrong so that Dr. Ali or Dr. Kraipak can diagnose you as quickly as possible and provide emergency dentistry in Frisco, TX.
Why Choose PLUSH Dentistry for Emergency Dental Care?
#1 Same-Day or Next-Day Emergency Appointments Available
#2 Personalized Care for Each Unique Smile
#3 Advanced Dental Technology for Precise, Fast Care
What to Do in a Dental Emergency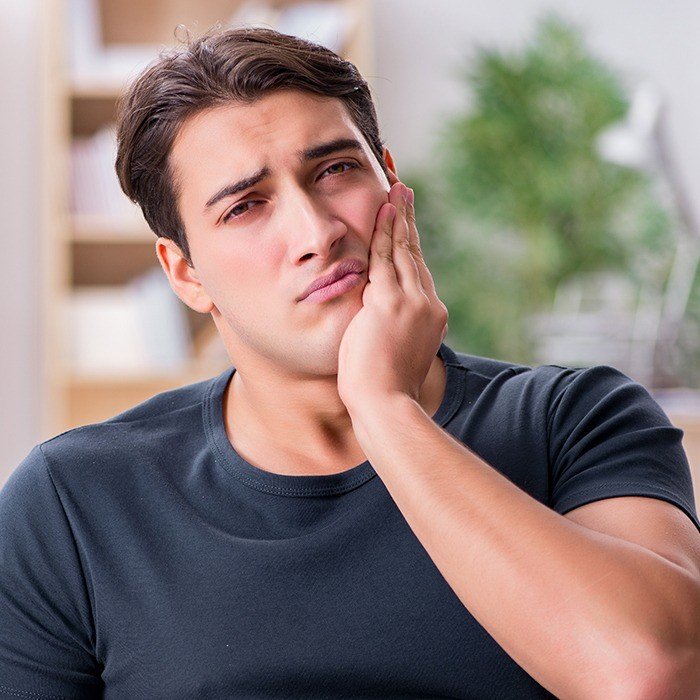 If you or a loved one experiences a dental emergency, don't panic! It's important to keep a cool head so you can act quickly and correctly. Take a deep breath and follow these steps:
Step 1: Call us right away! The sooner you call us, the sooner we can schedule you for a same-day or next-day emergency appointment. We'll also walk you through handling your situation until you can reach us.
Step 2: See Dr. Ali or Dr. Kraipak for an appointment. Your Frisco emergency dentist will see you right away to evaluate your situation and relieve pain. Then, they'll review their findings with you and fully explain all your treatment options.
Step 3: Make a plan and get the care you need. We'll work with you to create a custom treatment plan that works for you, then our experienced team will get to work right away. Whether you need a dental crown, root canal, extraction, or something else entirely, we'll always focus on your comfort and well-being as we repair your smile.
The Most Common Dental Emergencies
Our dentists have successfully treated many kinds of emergencies, from those caused by poor oral hygiene and infections to sudden injuries and trauma. Each situation is different; when you get in touch with our dental office, describe your symptoms as completely and clearly as you can so that we can start working on a suitable plan. While you're waiting for the appointment time, you can use the following tips to keep yourself comfortable. (We can give you additional advice over the phone if needed.)
Understanding the Cost of Dental Emergencies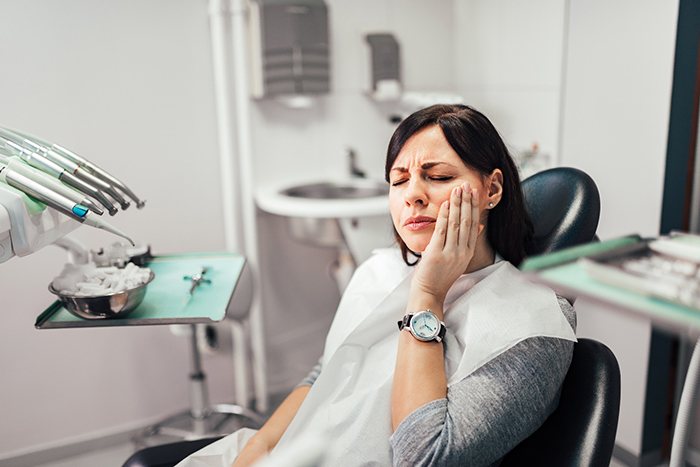 When treating a dental emergency, there is no one right answer; each treatment plan needs to be tailor-made based on your needs and the nature of the injury or infection at hand. As such, we'll only give you an estimate of the final cost once we've thoroughly examined your mouth and considered all your options. Rest assured that our priority at Plush Dentistry will always be stopping your pain and saving your smile.
Every Dental Emergency is Different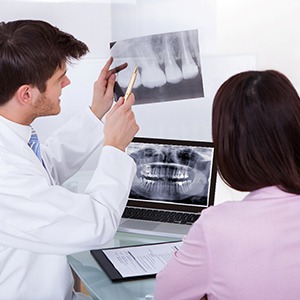 Without completing a detailed emergency exam at our office, we cannot know for sure how much your treatment will cost. Once we know the root cause of your symptoms and the best way to address them, we can determine how simple your treatment will be as well as the costs associated with it. For example, some emergencies may only require a filling or prescription mouthwash, while others may need more complex restorations or root canal therapy. In either case, we'll make sure you understand your options beforehand so you can be as informed as possible.
Does Dental Insurance Cover Dental Emergencies?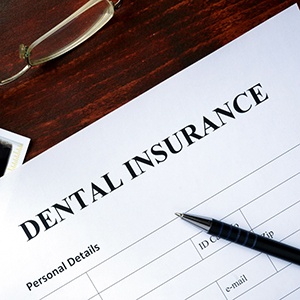 In most cases, dental insurance will provide coverage for dental emergency exams. Usually, they provide one per year and receive 100% (or at least close to 100%) coverage. With that said, the treatments necessary to resolve your dental emergency only receive partial coverage in most instances. For example, a dental crown could receive anywhere from 80% to 50% coverage from a typical plan. Since every plan is different and yearly maximums usually come into effect, you'll want to confirm with your insurance company that you have coverage before committing to treatment. Our team will be happy to help facilitate this process as well.
Other Options for Making Dental Emergencies Affordable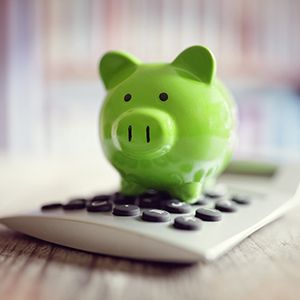 Even if you don't have dental insurance at this time, there are other options available to you that can help make your emergency care affordable. One of the most common financing solutions we recommend is CareCredit. This service lets you pay for dental care in monthly installments over a longer period, usually several months to a year or two. Not only can this help you get the care you need, but you can expect little to no interest attached to your payments.
Alternatively, our office provides an in-house membership plan that covers the cost of your most essential dental treatments, including one emergency exam per year. At just $30 a month to enroll, your dentistry can become a lot more affordable!
Taking Care of Your Smile Can Save You Money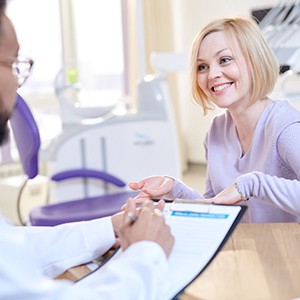 Some dental emergencies are impossible to ignore, but that doesn't mean you can't reduce your risk by keeping a few habits in mind. For example, investing in routine dental exams and cleanings as well as maintaining daily brushing and flossing can make a big difference in your oral health over the span of several years. By avoiding issues like tooth decay and gum disease, two of the most common causes of larger dental emergencies, you could save hundreds and potentially thousands of dollars on oral healthcare costs.
As soon as you become aware of dental pain or other symptoms, don't wait to call us. If costs are your biggest concern, you should keep in mind that waiting will only allow your symptoms to worsen. This can lead to you needing more expensive treatments to resolve your discomfort anyway.
How to Prevent Dental Emergencies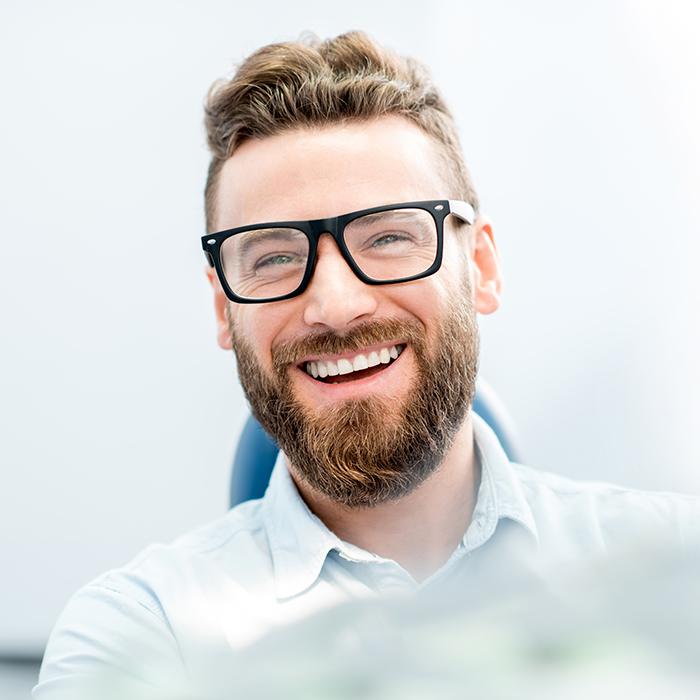 Even though dental emergencies aren't 100% avoidable, there are many things you can do to lower your risk of one. Oral injuries can be scary to deal with, which is why it's always best to try and avoid them from happening in the first place. Below, we've shared a few healthy habits that can spare you a trip to your emergency dentist in Frisco. If you happen to find yourself in an emergency anyways, don't hesitate to contact our office for assistance!
Visit Your Dentist Regularly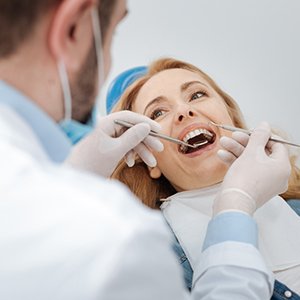 Everyone should visit their dentist every six months for a checkup and cleaning. At these appointments, your dental team will identify and treat any issues before they turn into painful complications. By treating problems like decay, cavities, and infection early on, you can prevent your condition from worsening and avoid a dental emergency down the line.
Maintain Good Oral Hygiene Habits at Home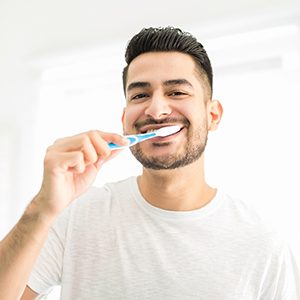 A solid at-home oral hygiene routine is essential for a healthy smile! If you want to prevent the accumulation of harmful oral bacteria, you must maintain a clean mouth. Brushing your teeth twice a day, flossing daily, and regularly using an ADA-approved mouthwash can help keep you free of cavities, gum disease, and infection.
Be Careful with Your Diet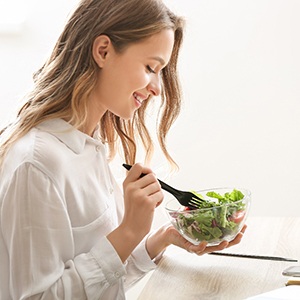 Overindulging in sugary, starchy, and acidic food can wreak havoc on your enamel, leaving your teeth susceptible to issues like decay, cavities, and infections. That's why it's incredibly important to maintain a healthy diet! You should try and stick to nutrient-rich foods like whole grains, lean proteins, fresh fruits and veggies, and dairy products. Don't forget to stay hydrated as well.
Wear a Mouthguard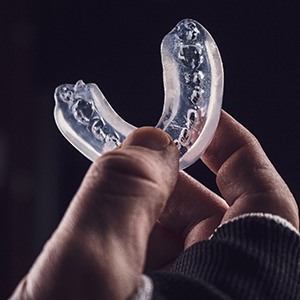 Do you regularly play sports? If so, you should ask your dentist in Frisco about a custom-made athletic mouthguard. It'll help protect your teeth from any impact should you sustain a blow to the face. Meanwhile, patients who grind their teeth at night can ask about a nightguard. It's designed to keep the enamel safe from the force of the bottom and top teeth touching one another.
Don't Use Your Teeth as Tools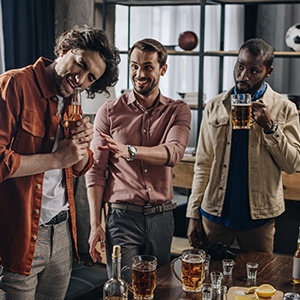 When you can't tear a package or crack open a bottle, you may be tempted to use your teeth for help. However, using them for anything other than eating can easily result in a dental emergency. While your teeth are quite durable, they can easily break if they're exposed to excessive force. Therefore, you should wait until you have the proper tool or ask someone to lend you a helping hand.
Dental Emergency FAQs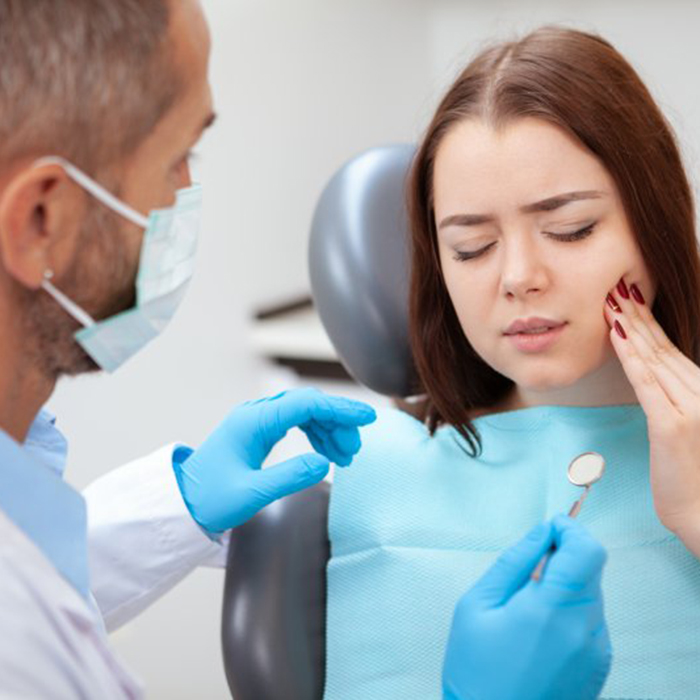 Needless to say, dealing with a sudden dental emergency in Frisco can be scary. Knowing how to handle the situation and acting quickly could mean the difference between saving and losing your tooth. But what if you have no idea what to do in a dental emergency? Don't worry – once you call our team at Plush Dentistry, we'll take it from there! While you wait for your appointment, it can also help to read the answers to some of the emergency dentistry questions that we get asked the most often.
Will My Toothache Go Away on Its Own?
Unlike headaches, most toothaches don't go away on their own. In fact, it's likely that the pain will persist until you receive treatment from a dentist. Because toothaches can develop for several possible reasons, it's best to call our dental office sooner rather than later if your tooth starts hurting. That way, we can determine the precise cause of your toothache and work to relieve your pain by solving the underlying problem. Treating the issue quickly will also prevent it from worsening, making your care easier and more cost-effective than if you were to take a "wait and see" approach.
What Does Throbbing Tooth Pain Mean?
As we touched on earlier, tooth pain can occur for a variety of reasons. With that being said, throbbing pain in a particular tooth is likely a sign of infection or inflammation in the soft tissue inside of the tooth (known as the pulp). Since the tooth's nerves are housed there, this can understandably lead to a raging toothache. An infection within the tooth may have developed because of severe decay or cracks in the tooth, both of which allow bacteria easy access to the tooth's pulp.
Do Chipped Teeth Heal?
The outermost layer of the teeth, called enamel, is the hardest material in the human body. It's even harder than bone! However, unlike bone, enamel is unable to repair itself after it has sustained damage. This means that, once a tooth has been chipped, it will never grow back. The only way to restore the shape of the tooth is with a dental treatment such as a filling, crown, or bonding.
My Chipped Tooth Doesn't Hurt. Do I Still Need to Visit an Emergency Dentist?
Yes! No matter how minor the damage might be, always call and schedule an appointment with an emergency dentist in Frisco after you chip your tooth. Even if you aren't experiencing any pain, it's important to seek professional care within a day or two. Without treatment, a chip in a tooth could break even further, increasing the risk that the center of the tooth is exposed to air and bacteria. This could result in painful sensitivity and infection, respectively.