Replace Missing Teeth – Frisco, TX
Missing Teeth?
We Can Fill in the Gaps
Many adults will lose at least one tooth between the ages of 45 to 65 for various reasons (gum disease, tooth decay, injuries, and so on). Each tooth plays an important role in chewing, speaking, and smiling; if even one is missing, the balance of your bite can be thrown off, and the jawbone will start to erode. Dr. Ali and Dr. Kraipak want you to always be living your highest quality life, so call Plush Dentistry as soon as you can to discuss options to replace missing teeth in Frisco, TX if you end up with an unwanted gap.
Why Choose Plush Dentistry to Replace Missing Teeth?
Partnered with Skilled Oral Surgeons for Implant Placement
State-of-the-Art Equipment and Care
Private Treatment Suites with Spa-Like Amenities
Dental Implants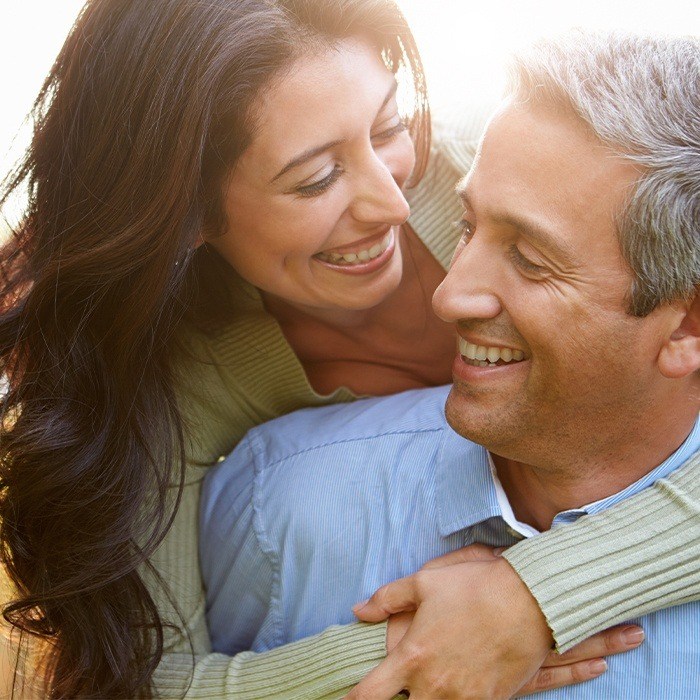 Dental implants are versatile titanium posts that can replace individual teeth, support bridgework, or serve as an anchor for full dentures. With the posts firmly joined to the jawbone, you can speak confidently and eat comfortably without fear that your new teeth will slip or move around. And since implants are placed directly in your mouth, you don't have to worry about alterations to your remaining teeth or bone loss in your jaw.
Dental Bridges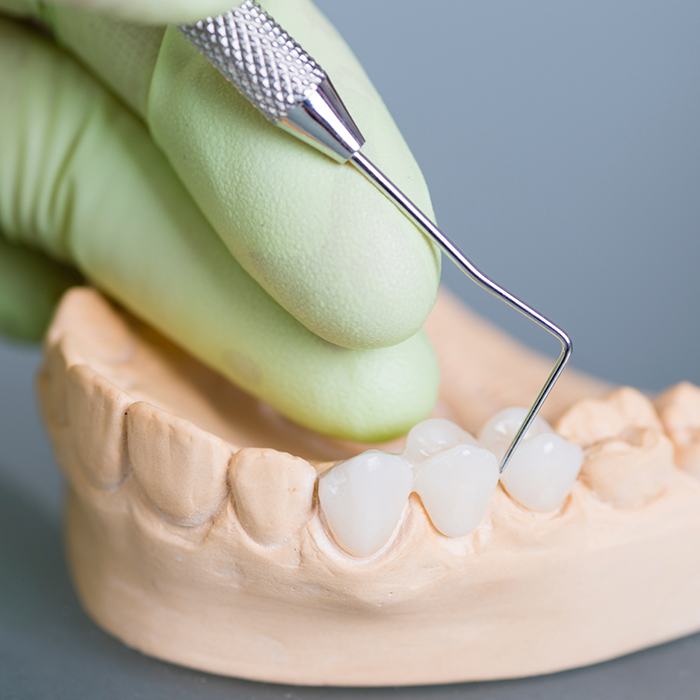 Traditional dental bridges are made of at least one false tooth suspended between two dental crowns, which are cemented onto the teeth on either side of the gap in your mouth. A bridge can be used to replace multiple teeth in a row, and once in place, you'll be able to eat and smile properly again. The restoration will also prevent your remaining teeth from moving out of position and help maintain the overall shape of your face.
Dentures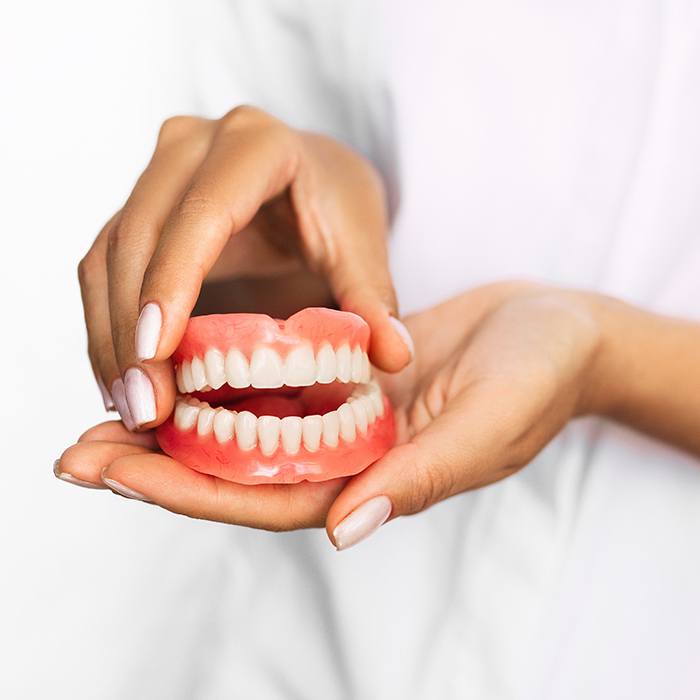 About a quarter of people over the age of 65 have lost all their teeth; most of this group will rely on full dentures to continue eating and speaking normally. Each denture we provide is created using impressions of a patient's mouth so that it will fit perfectly on the gums without slipping at awkward or inopportune moments. We can also offer partial dentures to replace any number of teeth in the upper or lower arch.